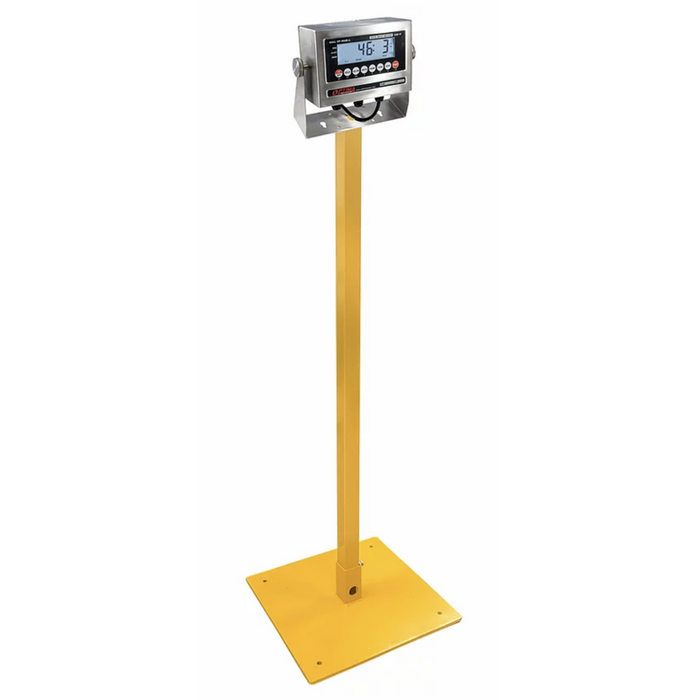 Liberty LS-403-HD Heavy Duty Indicator Stand
Original price
$223.99
-
Original price
$223.99
Introducing the Liberty LS-403-HD Heavy Duty Indicator Stand, the perfect solution for your outdoor weighing needs.
Key Features:
With a height of 65", this sturdy stand is designed to hold your indicator, even in challenging environments, securely.
The Liberty LS-403-HD is specifically crafted with Liberty scales, ensuring compatibility and seamless integration. Whether you're weighing heavy loads or working in rugged conditions, this heavy-duty stand provides the stability and durability you can rely on.
Constructed from high-quality materials, the Liberty LS-403-HD is built to withstand the elements. Its robust design guarantees longevity, allowing you to use it for years to come confidently. The stand's solid construction also ensures accuracy by preventing unnecessary movement or vibrations that could affect your measurements.
Setting up the Liberty LS-403-HD is a breeze. Place your indicator onto the stand's platform and adjust it to your preferred height. The adjustable height feature allows for customization, providing convenience and comfort during operation.
This versatile stand is not limited to outdoor scales; it also comes in handy if you find yourself in a location without walls suitable for mounting indicators. Its portable nature allows you to move it around effortlessly, making it an ideal choice for various applications.
Upgrade your weighing experience with the Liberty LS-403-HD Heavy Duty Indicator Stand. Combining strength, reliability, and adaptability, this stand ensures accurate readings while withstanding even the harshest conditions.
Shipping Policy:

We offer free shipping for business addresses within the contiguous 48 states. For residential delivery, a small additional fee of $100 applies. Lift gate services are also available for easy unloading, with an optional $50 charge if no forklift is available. People from Hawaii & Alaska can Contact us for personalized Shipping Quotes. Your satisfaction is our Top Priority! Kindly provide your contact number and company name for business purchases.
Trust in Liberty scales and accessories for all your weighing needs.