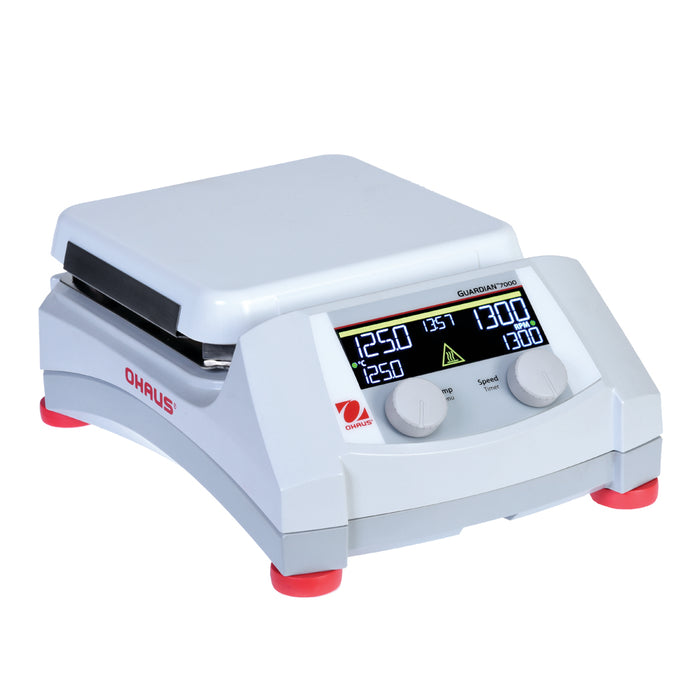 Hotplate-Stirrer e-G71HSRDM 120V US
Original price
$880.00
-
Original price
$880.00
Introducing the Hotplate-Stirrer e-G71HSRDM 120V US, a powerful and reliable lab companion that prioritizes safety without compromising performance.
With its cutting-edge features, this hotplate stirrer ensures precise temperature control and efficient stirring for a wide range of applications.

One of the standout features of this model is the SmartPresence™ and SmartLink™ technologies. These innovative technologies automatically detect the presence of users and shut off the heater if no one is detected within a user-defined "time out" period. This not only saves energy but also protects your lab from potential accidents.

Regarding safety, the Hotplate-Stirrer e-G71HSRDM 120V US leads the industry with its SafetyHeat™ system. This system utilizes two independent safety controls to monitor the electronics and prevent overheating before it becomes a concern. You can have peace of mind knowing that your lab and experiments are protected.

Thanks to its powerful motor, strong magnet, and software-controlled ramp rate, this hotplate stirrer offers precise stirring from 60 to 1600 rpm. Whether you're working with temperature-sensitive chemistry and biology or preparing media and buffers, you can rely on the secure magnetic coupling provided by this device.

The backlit LCD provides clear visibility of temperature, speed, and time settings. The green indicator lights inform you when the unit is heating and stirring, while the hot top indicator lights ensure your safety during operation. Icons for SmartRate™, SmartHeat™, SmartPresence™, SmartLink™, probe in use, and Single Point Calibration make operation intuitive and user-friendly.

Constructed with durability, this hotplate stirrer features a SmartHousing™ that stays cool to the touch and is chemical-resistant. The hardened glass front panel, control knobs, and built-in support rod holder add convenience to your lab work. Choose an easy-to-clean ceramic or aluminum top, depending on your specific needs.

With its USB port and compatibility with the OHAUS Bluetooth dongle accessory (sold separately), this hotplate stirrer offers enhanced communication capabilities. You can program repeat applications, ensure user safety with SmartLink™ technology, and use the long-range user detection function.

In summary, the Hotplate-Stirrer e-G71HSRDM 120V US is a lab essential that combines advanced features, safety mechanisms, and user-friendly design. Whether you're performing temperature-sensitive experiments or preparing solutions, this hotplate stirrer delivers consistent results while keeping your lab protected.
Invest in this reliable companion and elevate your lab experience today.