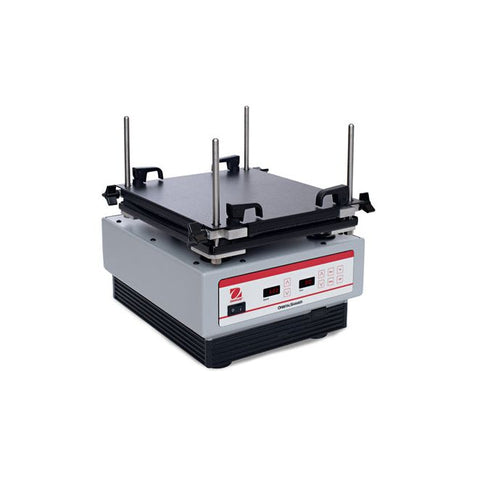 High Speed Microplate Shaker
Original price
$5,600.00
-
Original price
$5,600.00
Introducing the High-Speed Microplate Shaker, a powerful and versatile tool designed to streamline your laboratory processes.
With model number SHHSMPDG, this microplate shaker is built to exceed your expectations.

One of the standout features of this microplate shaker is its sturdy and adjustable top plate. It can securely hold up to 48 microplates, 6 deep healthy plates, or tiny tubes less than 5 inches tall, with a maximum weight capacity of 7 pounds. This means you can confidently mix various samples without worrying about spills or accidents.

For those challenging samples that are difficult to mix or need special attention, the Pulse Feature comes to the rescue. You have full control over the pulse intervals, which can be adjusted between 1 and 59 seconds. This allows you to mix your samples while preventing overheating effectively.

Regarding accuracy and reproducibility, the High-Speed Microplate Shaker truly shines. The independent LEDs and Touchpad Control for Speed and Time ensure that you can precisely reproduce your preferred settings every time—no more guesswork or inconsistency in your experiments.

This microplate shaker finds its application in various tasks such as cell lysing, emulsification, and mixing microplates. The independent LED displays for speed and time make it easy to monitor and adjust the parameters according to your specific needs.

Constructed with high-quality die-cast aluminium, this microplate shaker is built to last. Its durable design ensures long-term reliability, allowing you to focus on your research without any worries.

With its programmable pulse feature and adjustable timer settings, you can set countdowns for specific intervals or run it continuously until you manually turn it off. This versatility makes the High-Speed Microplate Shaker a valuable asset in any laboratory setting.

In summary, the High Speed Microplate Shaker with model number SHHSMPDG combines durability, precision, and versatility to enhance your laboratory workflow. With its adjustable top plate, pulse feature, and precise control options, it is the perfect companion for all your mixing needs.
Trust in its reliability and let it revolutionize your research.