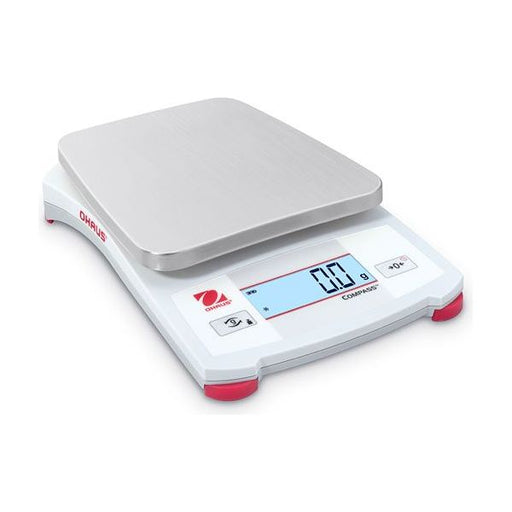 Ohaus 5.6"x5" CX Series Portable Balances CX621 620 g x 0.1 g
Original price
$212.00
-
Original price
$212.00
Introducing the Ohaus 5.6"x5" CX Series Portable Balances CX621 620 g x 0.1 g, the perfect companion for all your weighing needs.
This portable scale offers exceptional accuracy and precision, making it ideal for laboratory balances and other scientific applications.

With its maximum capacity of 620g and readability of 0.1g, the CX621 ensures accurate measurements every time. Its compact pan size of 5.6 inches by 5 inches provides ample space for your samples while maintaining a slim, space-saving design.

One of the standout features of the CX621 is its ability to save you money in the long run. By utilizing alkaline batteries, this portable balance allows for up to 1,000 hours of continuous energy-efficient weighing. Whether working in a bustling workplace or an educational classroom setting, this balance will keep up with your demands without draining your resources.

The large backlit display enhances readability, even in low-light conditions. This feature not only makes it easier to view results from a distance but also improves overall efficiency and productivity. No more squinting or straining your eyes – the CX621 ensures precise and accurate readings at all times.

Another benefit of this portable balance is its stackable storage capability. The slim design allows you to stack up to four scales conveniently, saving valuable space in your lab or workspace.

Crafted with durability, the CX621 features an ABS housing and a stainless steel pan, ensuring long-lasting performance. Its slip-resistant feet provide stability during operation, minimizing any potential accidents or mishaps.

The CX621 comes complete with three AA batteries for immediate use. However, if you prefer a continuous power supply, an AC adapter can be purchased separately.

Experience the convenience and reliability of the Ohaus 5.6"x5" CX Series Portable Balances CX621 620 g x 0.1 g.
Whether you're in a laboratory, classroom, or any other environment that requires precise weighing, this portable scale will exceed your expectations and deliver accurate results every time.