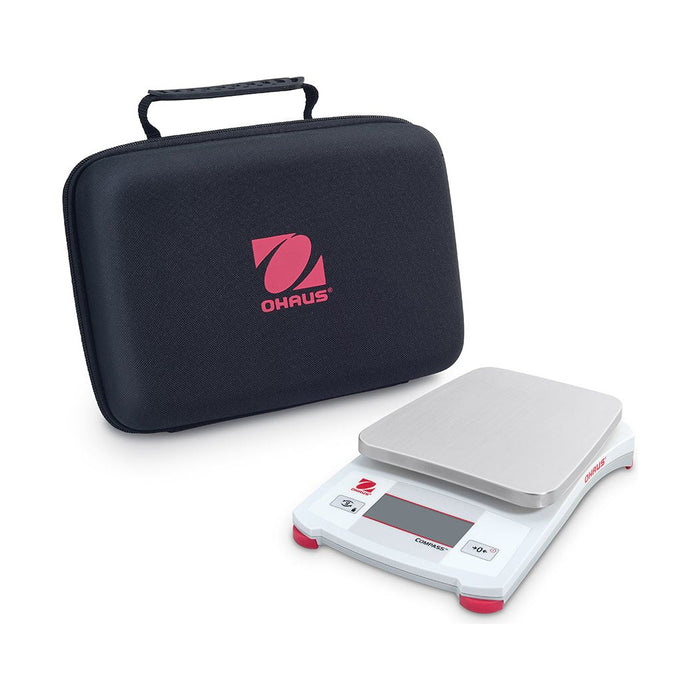 Ohaus 5.6"x5" CX Series Portable Balances CX5200 5200gx1g
Original price
$242.00
-
Original price
$242.00
Introducing the Ohaus 5.6"x5" CX Series Portable Balances CX5200 5200 g x 1 g! This versatile and reliable scale is perfect for your weighing needs in the workplace or classroom.
With a maximum capacity of 5200g and a readability of 1g, it offers precise measurements for a wide range of applications.

One of the standout features of this portable balance is its ability to save you money over its lifetime. Equipped with alkaline batteries, it maximizes operating time, providing up to 1000 hours of continuous energy-efficient weighing. Say goodbye to frequent battery changes and hello to cost savings.

The large backlit display on the Ohaus CX5200P ensures increased readability even in low-light conditions. Whether you're working in a dimly lit lab or need to view results from a distance, this feature makes it effortless to read and interpret measurements.

Designed with convenience in mind, this scale boasts a slim and space-saving design. Its stackable storage capability allows up to four scales to be stored compactly, making it ideal for environments with limited space.

The Ohaus CX5200P also offers additional features to enhance usability. The stability indicator ensures accurate measurements by indicating when the scale has achieved stability. It also comes equipped with mechanical and software overload/underload protection, ensuring longevity and reliability. The low battery indicator lets you know when it's time for a battery replacement, while the auto shut-off feature helps conserve power when the scale is not in use.

Constructed with durability in mind, this portable balance features an ABS housing and a stainless steel pan. The transportation lock keeps the scale secure during transport, and the slip-resistant feet provide stability during operation.

Whether you're in a laboratory setting or need a portable scale for various weighing tasks, the Ohaus 5.6"x5" CX Series Portable Balances CX5200 5200 g x 1 g is the perfect choice.
Trust in its accuracy, reliability, and cost-saving features for all your weighing needs.