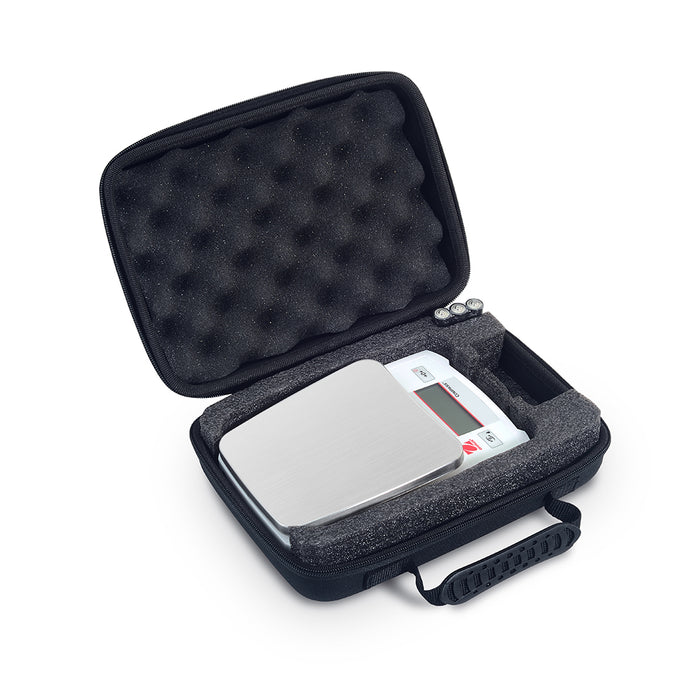 Ohaus 5.6"x5" CX Series Portable Balances CX221 220 g x 0.1 g
Original price
$220.00
-
Original price
$220.00
Introducing the Ohaus CX221 Portable Balances, the perfect solution for accurate and efficient weighing in the workplace or classroom.
With a maximum capacity of 220g and a readability of 0.1g, these scales are designed to meet your weighing needs with precision.

Save money and reduce downtime with the CX221's energy-efficient operation. Thanks to the alkaline batteries, you can enjoy up to 1,000 hours of continuous weighing without frequent battery replacements. This not only maximizes your operating time but also minimizes costs over the lifetime of the balance.

Featuring a large backlit display, the CX221 ensures readability even in low-light conditions. Easily view your results from a distance, eliminating any strain on your eyes. Whether in a dimly lit laboratory or a bustling classroom, this feature ensures clear and accurate readings every time.

Designed with convenience, the slim and space-saving design allows for stackable storage of up to four scales. This saves valuable space in your workplace or classroom, making it easier to keep your area organized and clutter-free.

The CX221 Portable Balances are packed with essential features for ease of use and reliability. The stability indicator ensures accurate measurements by indicating when the balance is stable enough for weighing. The mechanical and software overload/underload protection safeguards against any potential damage caused by excessive weight or misuse. In addition, the low battery indicator lets you know when to replace the batteries, preventing any unexpected interruptions during your weighing tasks. For added convenience, the auto shut-off feature conserves battery power by automatically turning off the scale after a period of inactivity.

Crafted with quality materials, the CX221 balances boast an ABS housing for durability and a stainless steel pan for easy cleaning and maintenance. The transportation lock ensures the scale remains secure during transport, while the slip-resistant feet provide stability on various surfaces.

Whether you're conducting experiments in a laboratory or teaching students in a classroom, the Ohaus CX221 Portable Balances are the ideal choice. With their exceptional accuracy, energy efficiency, and user-friendly features, these scales offer reliable weighing performance for a wide range of applications.
Don't compromise on quality - choose the CX221 for all your weighing needs.