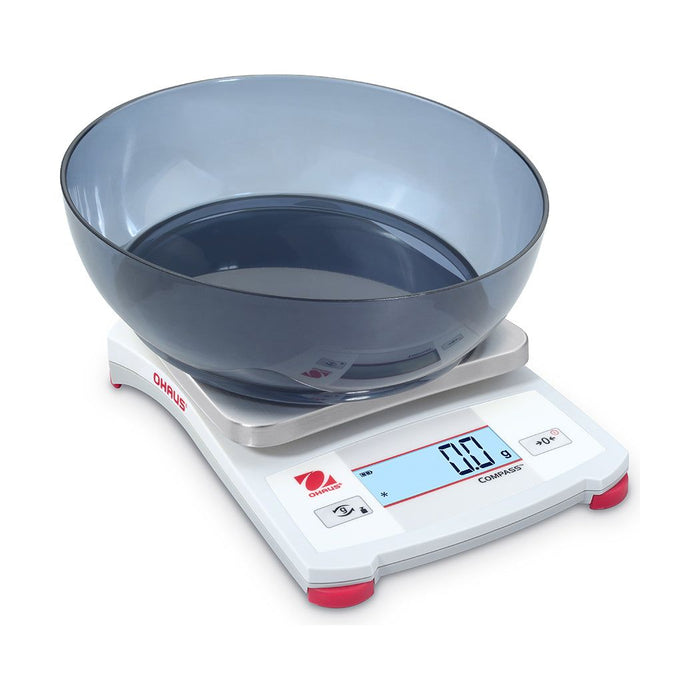 Ohaus 5.6"x5" CX Series Portable Balances CX5200 5200 g x1 g
Original price
$221.00
-
Original price
$221.00
Introducing the Ohaus 5.6"x5" CX Series Portable Balances CX2200 2200 g x 1 g, the perfect solution for all your weighing needs.
With its sleek design and advanced features, this portable scale is a must-have for laboratories, classrooms, and more.

Save money over the lifetime of the balance with the Ohaus CX2200. Powered by alkaline batteries, this scale maximizes operating time with up to 1,000 hours of continuous energy-efficient weighing. Say goodbye to constantly replacing batteries and hello to long-lasting performance.

Featuring a large backlit display, this scale ensures readability even in low-light conditions. Now, you can effortlessly view your results from a distance without strain on your eyes. Whether in a dimly lit lab or a brightly lit classroom, the Ohaus CX2200 covers you.

Designed with convenience in mind, this portable balance boasts a slim and space-saving design. Stack up to four scales for easy storage when not in use. Say goodbye to cluttered workspaces and hello to an organized and efficient environment.

The Ohaus CX2200 is versatile and suitable for various applications, including weighing and display hold. The liquid crystal display (LCD) with backlight provides clear and accurate readings every time. With its stability indicator and overload/underload protection, you can trust that your measurements will always be precise.

Constructed with durability in mind, this scale features an ABS housing and a stainless steel pan. The transportation lock ensures the scale stays securely during transit, while the slip-resistant feet provide stability on any surface.

Whether you're a scientist conducting experiments or a teacher educating students, the Ohaus 5.6"x5" CX Series Portable Balances CX2200 2200 g x 1 g is the perfect companion for all your weighing needs.
Invest in quality and accuracy with Ohaus.