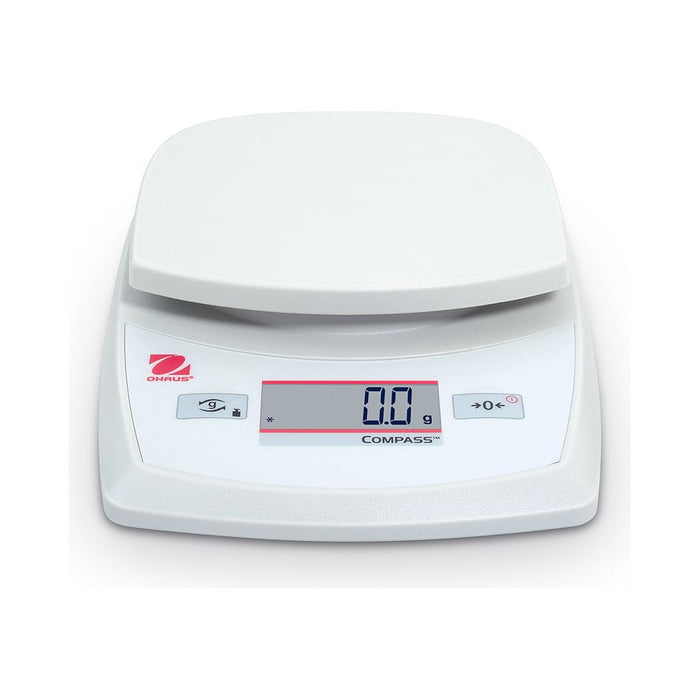 Ohaus 5.2"x5" CR Series Portable Balances CR2200 2200 g x 1 g
Original price
$147.00
-
Original price
$147.00
Introducing the Ohaus CR2200 Portable Balances, the perfect solution for all your weighing needs.
With a maximum capacity of 2200g and a readability of 1g, these scales are designed to provide accurate and reliable measurements every time.

The CR2200 features a slim and space-saving design, allowing for easy storage and stackability. Whether working in a laboratory or a small workspace, these portable balances won't take up unnecessary space.

Equipped with a 5.2" x 5" (132mm x 125mm) weighing platform, the CR2200 can handle large samples and a variety of objects with ease. No need to worry about limited space or struggling to fit your items on the platform - this balance has you covered.

Operating the CR2200 is a breeze thanks to its intuitive two-button design. With just a couple of simple steps, you can start weighing your items quickly and efficiently. Say goodbye to complicated instructions and hello to hassle-free operation.

Featuring a clear Liquid Crystal Display (LCD), the CR2200 ensures that you can easily read and interpret your measurements. No more squinting or straining your eyes - the bright display provides clear visibility in any lighting condition.

The CR2200 offers flexible power options, allowing you to use either three AA batteries (included) or an AC adapter (not included). Whether on the go or prefer a continuous power source, this balance can accommodate your needs.

Constructed with durable ABS housing and pan, the CR2200 is built to withstand daily use. The transportation lock and slip-resistant feet further enhance its stability and safety during operation.

With additional design features such as stability indicators, mechanical and software overload/underload protection, and auto shut-off, the CR2200 ensures accurate measurements while prolonging the lifespan of the balance.

Experience convenience, reliability, and precision with the Ohaus CR2200 Portable Balances.
Whether you're in a laboratory setting or need a portable scale for your everyday weighing tasks, these balances from Liberty Scales are the perfect choice.