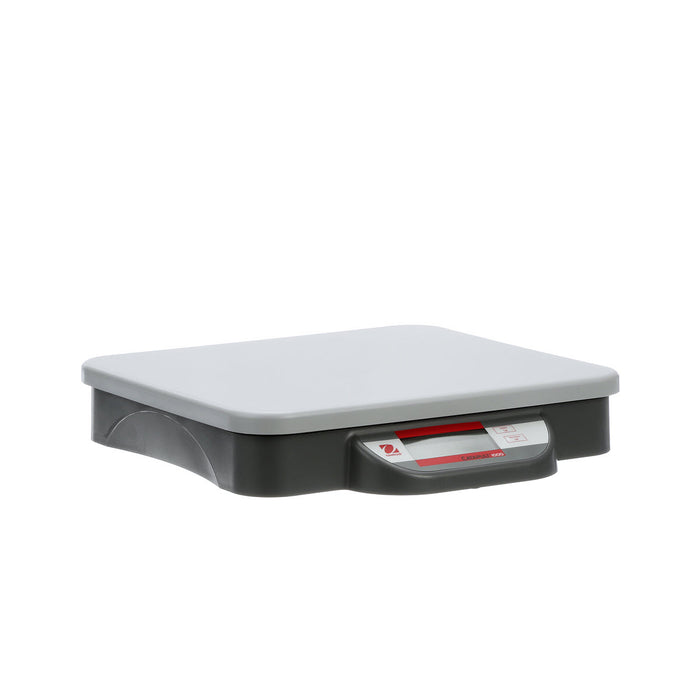 Ohaus 11" x 12.4" Catapult 1000, C11P75, 165lb x 0.1lb
Original price
$369.00
-
Original price
$369.00
Introducing the versatile Ohaus 11" x 12.4" Catapult 1000, Model# C11P75.
This portable scale is a must-have for any workspace, offering both reliability and convenience.
Crafted with a sturdy ABS plastic housing and platform, the Catapult 1000 is built to withstand the rigours of daily use. Its optional stainless steel platform adds an extra layer of durability, ensuring long-lasting performance. Maneuvering this scale is a breeze, thanks to its lightweight construction and compact design.
With the integrated carrying handle, you can effortlessly transport the Catapult 1000 wherever you need it. No need to worry about finding a power source either - this scale operates on batteries, giving you the freedom to use it anywhere in your workspace.
The Catapult 1000 goes beyond basic weighing functions. Equipped with specialized software, it supports dynamic/animal weighing, making it ideal for a variety of applications. Whether you need to weigh ingredients for your latest recipe or determine the weight of small animals in a laboratory setting, this scale has got you covered.
Featuring a clear liquid crystal display (LCD), the Catapult 1000 ensures easy readability of measurements. Its low-profile design adds to its sleek aesthetics, making it a stylish addition to any workspace.
For added convenience, this scale can be powered by either an AC adapter (included) or 3 C (LR14) batteries (not included). This gives you the flexibility to choose the power source that suits your needs best.
Upgrade your weighing experience with the Ohaus 11" x 12.4" Catapult 1000. With its reliable performance, portability, and advanced features, it's the perfect companion for all your weighing needs.
Shop now and experience the precision and convenience that only Ohaus can deliver.