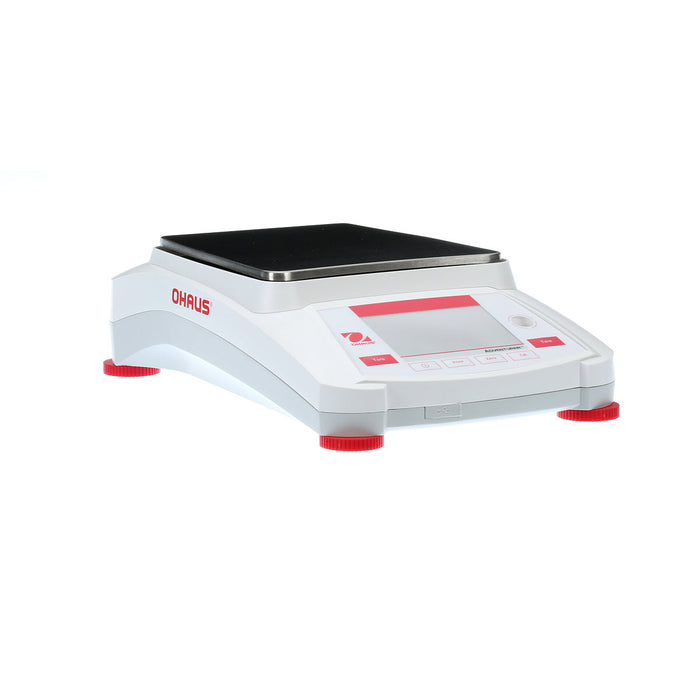 Ohaus Adventurer Precision AX422/E, 420g x 0.01g
Original price
$1,295.00
-
Original price
$1,295.00
Introducing the Ohaus Adventurer Precision AX422/E, a precision scale designed to meet various needs with its intuitive balance and advanced features.
With a capacity of 420g and a readability of 0.01g, this scale offers accurate and reliable measurements for various applications.

Featuring a 4.3" full-color VGA graphic touchscreen display, the AX422/E provides a user-friendly interface with adjustable brightness for optimal visibility. Its intuitive design allows for easy configuration and operation, making it suitable for novice and experienced users.

Connectivity is seamless with RS232, USB Host, and USB Device ports. The AX422/E also offers GLP/GMP data output with a real-time clock, ensuring efficient data management and traceability.

Built to last, this precision scale boasts a sturdy metal base, an ABS top housing, and a stainless steel pan. The glass draft shield with two-piece top-mounted side doors and sliding top door (available in 1 mg models) protects against environmental factors affecting accuracy. The illuminated up-front level indicator and weigh below hook adds convenience to your weighing process.

The Ohaus Adventurer Precision AX422/E takes customization to the next level with selectable environmental filters, auto tare function, user-selectable span calibration points, and software lockout and reset menu. It even allows you to define project and user IDs in up to 9 operating languages for personalized use.

For ease of operation, an AC adapter is included with the scale. Whether you're working in a laboratory, educational institution, or industrial setting, the durable construction and large weighing surfaces make the AX422/E an ideal choice.

With its versatile features and reliable performance, the Ohaus Adventurer Precision AX422/E is the ultimate precision scale for those seeking accuracy and efficiency in their weighing processes.
Experience the precision you deserve with Ohaus.