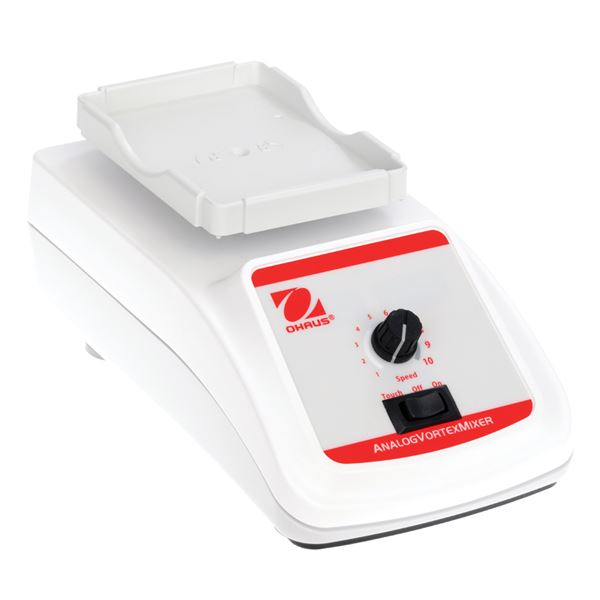 Ohaus Microplate Vortex Mixers VXMPAL. 11.68 lbs - 120V
Original price
$600.00
-
Original price
$600.00
Introducing the Ohaus Microplate Vortex Mixers VXMPAL, a powerful and versatile tool for all your laboratory needs.
Weighing in at just 11.68 lbs, this compact mixer is designed to deliver exceptional performance while taking up minimal space in your workspace.

One of the standout features of the VXMPAL is its innovative locking design for the microplate accessories. This ensures that the mixer can operate safely at high speeds, giving you peace of mind while performing your experiments. Whether you need gentle shaking for ELISA assays or vigorous vortexing for cell disruptions, this mixer has covered you.

Equipped with a high-quality German-manufactured motor, the VXMPAL offers reliable and continuous-duty operation at any speed. From low rpm for delicate sample preparations to high-speed mixing for more intense applications like PCR preparations and digestions, this mixer delivers precise and consistent results every time.

The VXMPAL comes in digital and non-digital models, each offering effective speed control. The digital models feature independent LED displays for speed and time, allowing you to view and adjust settings simultaneously. On the other hand, the analog models boast an easy-to-use adjustment knob with dial markings for variable speed control.

Constructed with durable Cycoloy material, this mixer is built to withstand the demands of daily laboratory use. It also comes with a microplate adapter and cup head included, providing added convenience and versatility.

For your convenience, the VXMPAL comes with a detachable 3-wire cord and plug included, making setup a breeze. Plug it in, and you're ready to go.

Whether working in a research lab or a clinical setting, the Ohaus Microplate Vortex Mixers VXMPAL is a reliable and efficient solution for all your mixing needs.
Experience the power and precision of this exceptional mixer and elevate your laboratory workflow today.