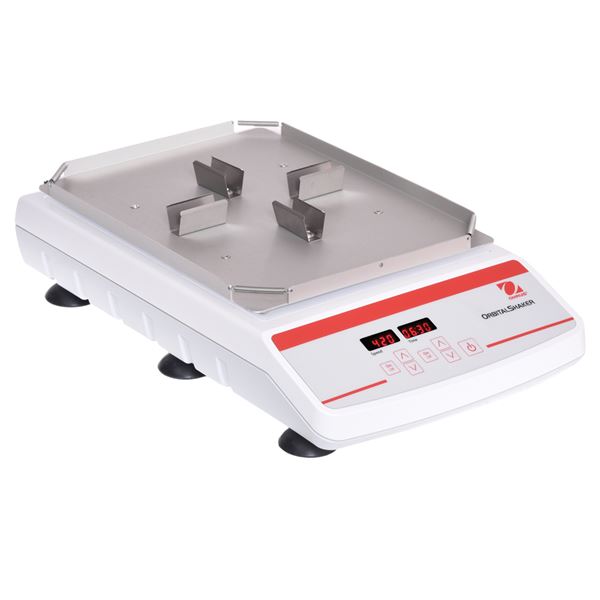 Ohaus, Light Duty Orbital Shakers SHLDMP03DG, 4 Microplates - 120V
Original price
$1,350.00
-
Original price
$1,350.00
Introducing the Ohaus Light Duty Orbital Shaker SHLDMP03DG, a reliable and flexible solution for all your laboratory shaking needs.
This well-performing and economical shaker is designed to provide consistent shaking across the entire speed range, thanks to its robust triple eccentric drive design.

With a maximum capacity of four microplates or two micro-tube racks, this shaker offers versatility for various applications. Whether you're conducting ELISA assays, cell cultures, protein studies, or DNA studies, this shaker has got you covered.

The Ohaus Light Duty Orbital Shaker features an easy-to-read, independent LED display for speed and time settings, allowing you to view all the settings simultaneously. For those who prefer analogue models, the primary control knobs with dial markings make it effortless to adjust the speed and time.

Constructed with durable cast aluminium, this shaker is built to withstand everyday use in the laboratory. The non-slip mat, measuring 11.75 x 8.75 inches (29.9 x 22.2 cm), includes all models except the Microplate Shaker. This ensures that your samples stay securely in place during shaking.

For added convenience, this shaker has a detachable 3-wire cord and plug, making it easy to set up and move around your workspace as needed.

Customization is made simple with over 20 easy-to-install accessories available for this shaker. Whether you need to remove the mat or add additional trays, Ohaus can tailor the tray setup to your specific requirements.

Invest in the Ohaus Light Duty Orbital Shaker SHLDMP03DG and experience exceptional performance and flexibility for all your laboratory shaking needs. Please take advantage of its economical price point without compromising on quality.
Upgrade your laboratory equipment today and achieve reliable results with ease.