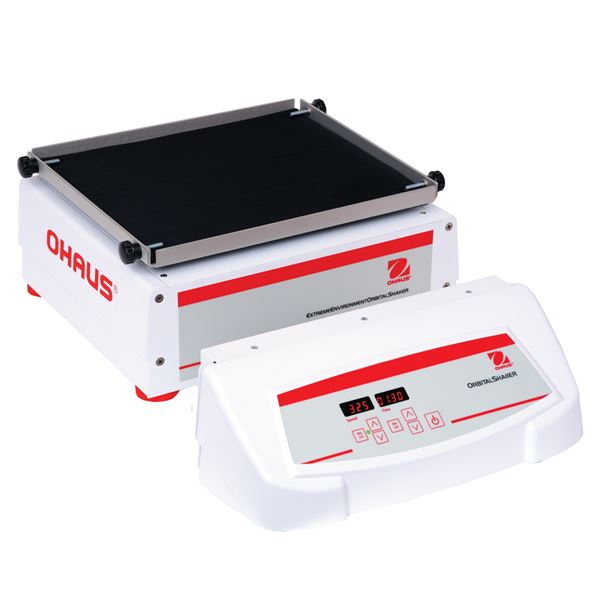 Ohaus, Extreme Environment Shakers SHEX1619DG, 35.27 lbs - 120V
Original price
$4,095.00
-
Original price
$4,095.00
Defy the elements and experience unparalleled performance with the Ohaus Extreme Environment Shaker SHEX1619DG.
This orbital shaker is built to withstand even the harshest environmental conditions while delivering exceptional speed control, accuracy, and durability.

Designed to maximize efficiency in your incubator, this shaker boasts a best-in-class load capacity. Whether you're conducting cell cultures, solubility studies, extraction procedures, or protein studies, this shaker is equipped to handle it all. With over 50 accessories available, you can easily customize it to suit your unique application.

One of the standout features of the Extreme Environment Shaker is its independent LED displays for speed and time. This allows you to view both settings simultaneously, making operation a breeze. Additionally, the detachable 3-wire cord and plug included with the shaker offer convenience and flexibility.

For seamless data logging and unit control, the RS232 interface provides two-way communication (digital models only). This ensures accurate record-keeping and effortless control over your experiments.

Constructed with cold rolled steel (CRS) and stainless steel, this shaker is built to last. The external control module and thin ribbon cable (5.5 feet or 1.7 m) allow easy passage underneath an incubator door or via the incubator's utility port.

To further enhance usability, the Extreme Environment Shaker has a built-in tray (11x13 inch or 28x33 cm) featuring a non-slip rubber mat. This ensures stability during operation and protects your samples from any mishaps.

With its unrivalled performance and robust construction, the Ohaus Extreme Environment Shaker SHEX1619DG is the ultimate choice for any laboratory or research facility.
Invest in this cutting-edge equipment and elevate your experiments to new heights of precision and efficiency.