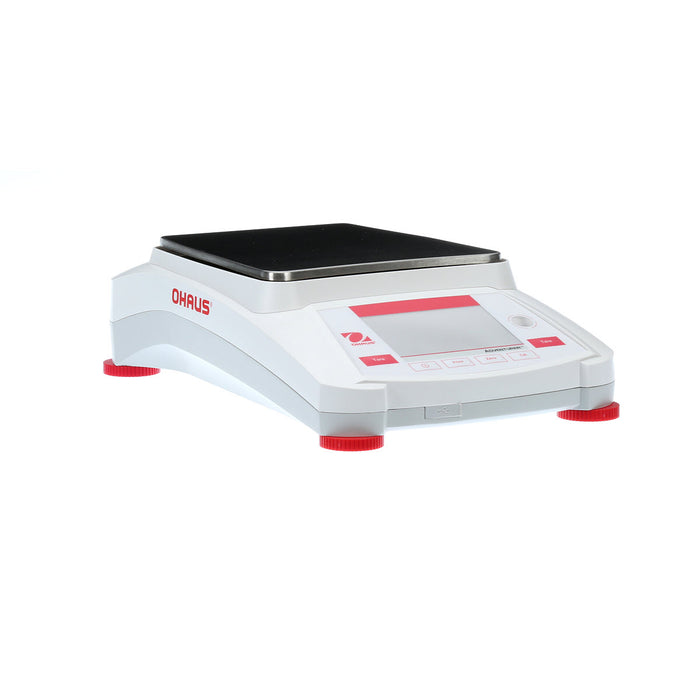 Ohaus Adventurer Precision AX1502/E, Stainless Steel, 1520g x 0.01g
Original price
$1,650.00
-
Original price
$1,650.00
Introducing the Ohaus Adventurer Precision AX1502/E, Stainless Steel, 1520g x 0.01g.
This intuitive balance is designed to meet various needs, offering exceptional precision and reliability for all your weighing requirements.

Equipped with a 4.3" full-color VGA graphic touchscreen, the Adventurer Precision AX1502/E provides a user-friendly interface for easy configuration and operation. With user-controlled brightness, you can adjust the display to suit your preference and ensure optimal visibility.

Communication capabilities are made effortless with RS232, USB Host, and USB Device ports included. The balance also offers GLP/GMP data output with a real-time clock, ensuring accurate and reliable data recording.

The Adventurer Precision AX1502/E is built to last and has a sturdy metal base, an ABS top housing, and a stainless steel pan. The glass draft shield with two-piece top-mounted side doors and a sliding top door (available in 1 mg models) provide added protection against environmental factors that may affect measurements. The illuminated up-front level indicator and weight below the hook enhance usability and convenience.

The design features of this balance offer exceptional flexibility and customization options. Selectable environmental filters, auto tare functionality, user-selectable span calibration points, software lockout and reset menu, user-selectable communication settings and data print options, and user-definable project and user IDs allow for seamless integration into your workflow. Additionally, the balance supports up to 9 operating languages to cater to diverse users.

The Adventurer Precision AX1502/E operates using an AC adapter (included), ensuring a consistent power supply for uninterrupted use.

With its durable construction, ample weighing surfaces, space-saving draft shield design, and full housing in-use cover, this balance is suitable for use in various environments, including laboratories, educational institutions, and industrial settings. Whether you need precise measurements for scientific research or quality control purposes, the Adventurer Precision AX1502/E is the ideal solution.

Experience the reliability and versatility of the Ohaus Adventurer Precision AX1502/E.
Order yours today and elevate your weighing experience to new heights.