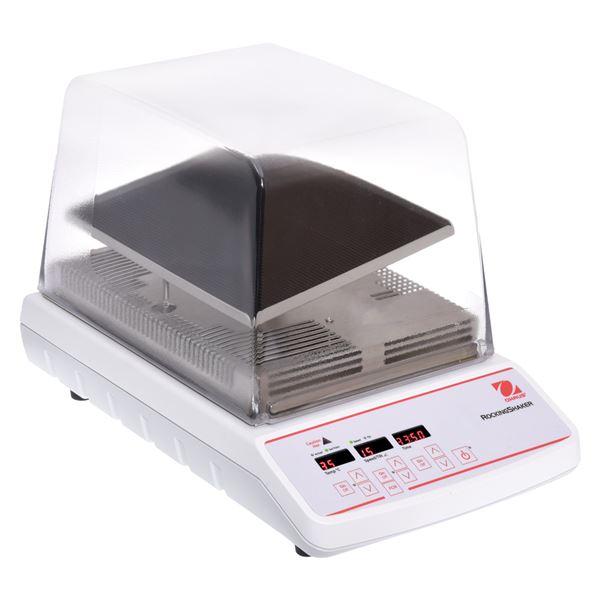 Ohaus Incubating Rocking & Waving Shakers ISRK04HDG -120V
Original price
$3,880.00
-
Original price
$3,880.00
Introducing the Ohaus Incubating Rocking & Waving Shakers ISRK04HDG -120V, a cutting-edge solution for all your mixing needs.
With its electronic control and precise adjustments, this shaker allows you to achieve optimal mixing results with ease.

The ISRK04HDG model offers a range of features that guarantee reproducible and reliable results. Its electronic control panel enables you to make simple tilt angle, speed, and temperature adjustments while the unit is still running. This means you can fine-tune your mixing process without any interruptions.

One of the standout features of this shaker is its ability to adjust the tilt angle in 1° increments precisely, vary the speed by 1 rpm, and set the temperature in 1°C increments. These intuitive touchpad controls make it easy to customize your mixing parameters to suit your specific needs.

Thanks to its innovative speed ramping feature, the shaker gradually increases speed to your desired setpoint, preventing splashing or spillage. This ensures a smooth rocking or waving motion throughout your experiments. The state-of-the-art motor and electronics work together seamlessly to maintain this consistent motion.

Whether you're working on hybridizations, cell cultures, blotting techniques, or staining and destaining gels, this shaker is designed to deliver exceptional performance. The easy-to-read LED displays for temperature, speed/tilt angle, and time allow you to monitor all settings simultaneously, providing complete control over your experiments.

Constructed with a sturdy cast aluminum housing and a polycarbonate lid, this shaker is built to last. Its spill-resistant design ensures that accidents don't disrupt your work, while the overload protection feature offers peace of mind during operation. The digital models also come with audio/visual alarms for overload protection.

The Ohaus Incubating Rocking & Waving Shakers ISRK04HDG -120V is the perfect companion for any laboratory or research facility.
With its advanced features and reliable performance, it is sure to become an invaluable tool in your scientific endeavors.