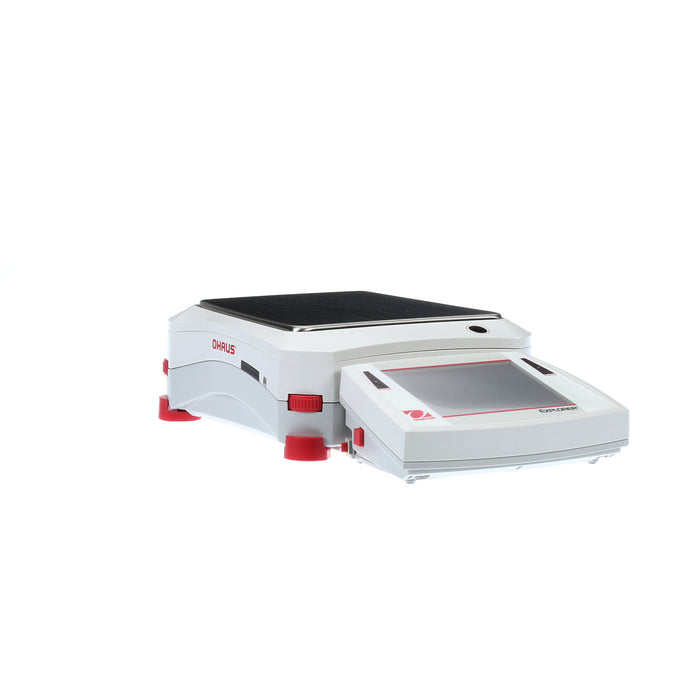 Ohaus Explorer Precision EX6202, Stainless Steel, 6200g x 0.01g
Original price
$4,869.00
-
Original price
$4,869.00
Introducing the Ohaus Explorer Precision EX6202 Stainless Steel Balance, a true game-changer in precision measurement.
With its unrivaled functionality and cutting-edge design, this balance is set to revolutionize laboratory measurements.


Designed with a weighing cell precision-machined from solid metal, the Explorer balance guarantees exceptional accuracy and durability, making it the ultimate choice for laboratory and industrial settings. No longer will you have to compromise on reliability or performance.

What sets the Explorer Precision EX6202 apart is its user-friendly features. With four-level user management and password protection, you can ensure your data remains secure. The non-editable system log provides an additional layer of accountability, making it ideal for regulated applications.

The detachable terminal has a large color touchscreen, allowing for effortless navigation and programming. The programmable IR sensors enhance user convenience, while the frameless draft shield ensures optimal visibility during weighing processes.

This remarkable balance offers many applications to cater to your diverse needs. Whether weighing, parts counting, percentage weighing, or check weighing, the Explorer Precision EX6202 has got you covered. It even excels in dynamic weighing and animal weighing applications.

Featuring a 5.7" full-color VGA graphic touchscreen display, brightness control is at your fingertips. The AC adapter ensures seamless operation, while the RS232 and USB communication options allow for easy data transfer. Additionally, the GLP/GMP data output with real-time clock adds a layer of traceability to your measurements.

Built to last, the Explorer balance boasts a sturdy metal base and ABS top housing, complemented by a stainless steel pan for added durability. The glass draft shield with top-mounted side doors and flip/sliding top doors (1mg models) enhance accessibility without compromising accuracy.

With selectable environmental filters, auto tare function, and user-definable settings, this balance puts you in control. The software lockout and reset menu enhances security, while the user-definable project and user IDs help streamline your workflow.

Choose the Ohaus Explorer Precision EX6202 Stainless Steel Balance for precision and reliability like never before.
Experience laboratory measurements simplified with this exceptional balance that genuinely stands out from the rest.