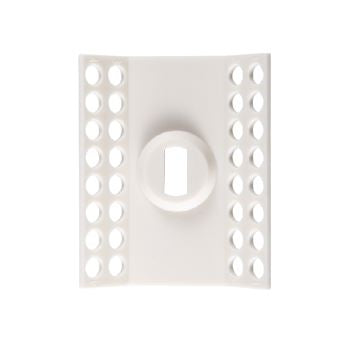 Ohaus R-A4xPCR/6 Frontier Rotors Centrifuge, 4 x 0.2 ml PCR8, 2,260 g
Original price
$63.00
-
Original price
$63.00
Introducing the Ohaus R-A4xPCR/6 Frontier Rotors Centrifuge, a powerful and versatile laboratory instrument that will revolutionize your sample preparation process.
With its superior design and innovative features, this centrifuge is necessary for any research or testing facility.

Featuring a maximum capacity of 2,260 g, the R-A4xPCR/6 Frontier Rotors Centrifuge can handle even the most demanding sample sizes. The 4 x 0.2 ml PCR8 readability ensures accurate and precise results every time, giving you confidence in your data.

One of the standout features of this centrifuge is its compatibility with a range of rotors. Whether you need basic or high-performance sample preparation capabilities, there's a rotor to match your requirements. The Frontier rotors are designed for easy installation and removal, allowing you to switch between different rotor options effortlessly. No more wasting time struggling with complicated rotor changes – with the R-A4xPCR/6, it's as simple as can be.

Not only does this centrifuge offer exceptional functionality, but it is also built to last. The sturdy construction of the rotors ensures durability, even in the face of demanding workflows. From autoclave sterilization to sub-zero temperature environments, this centrifuge can handle it all without compromising performance.

Whether you're conducting research in a laboratory or working in a testing facility, the Ohaus R-A4xPCR/6 Frontier Rotors Centrifuge is the ideal companion for all your centrifugation needs. Its easy-installation design and reliable performance make it a valuable asset in any scientific setting.

Invest in the Ohaus R-A4xPCR/6 Frontier Rotors Centrifuge today and experience the difference it can make in your sample preparation process.
Don't settle for anything less than exceptional – choose Ohaus for unparalleled quality and reliability.